Lady York Foods
Our humble beginnings
Who We Are - from our humble beginnings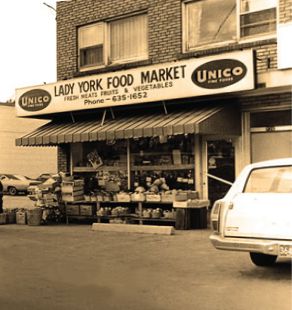 An old-world specialty supermarket in the true European sense, Lady York Foods has been a family owned and operated business since 1959.
We offer an exceptional variety of specialty foods and are known for the freshness and quality of our products. Produce, deli and meats are expertly selected and delivered daily. We continuously seek out new gourmet items to bring you an even wider selection of the finest European foods and ingredients and are always open to and listening for customer suggestions and requests.
With over 60 years of service, Lady York Foods continues to grow and evolve to meet the needs of our customers. "Your neighbourhood grocer" encompasses customers from all over the GTA, who graciously allow us to bring the tastiest selection of unique, top-quality foods to their kitchen tables.
Our highly experienced staff, many of whom have been with us for years, are always ready to share their knowledge and assist our valued customers in any way they can.
Family and community are the pillars of our foundation.
Our doors are open 7 days a week. We look forward to serving you.